Many of you know Tara Baisden (you may know her as Tara Lynn Darr) of
Sew Unique Creations
- she is a very talented pattern designer and has published tons of patterns and also some wonderful
books full of small, scrappy quilts
(don't we all LOVE those!?). Not only is Tara extremely talented, she is also a very kind and thoughtful person. Unfortunately, Tara recently was in a horrible accident and is facing a long road to recovery. Some of her friends have started a
Go Fund Me page
to help to cover some of her expenses during this rough time. You can read more about her accident on that page. If you have ever been in the hospital, you know how those bills pile up in a huge hurry, and also that insurance does not cover everything. Please go to
her page
and read the full story there, and if you can help Tara at all, please do so. At the very least, keep her in your prayers!
Here is a picture of Tara and of the truck she was in when the accident happened. It really makes you think about how life can change in an instant and we really do need to appreciate every moment.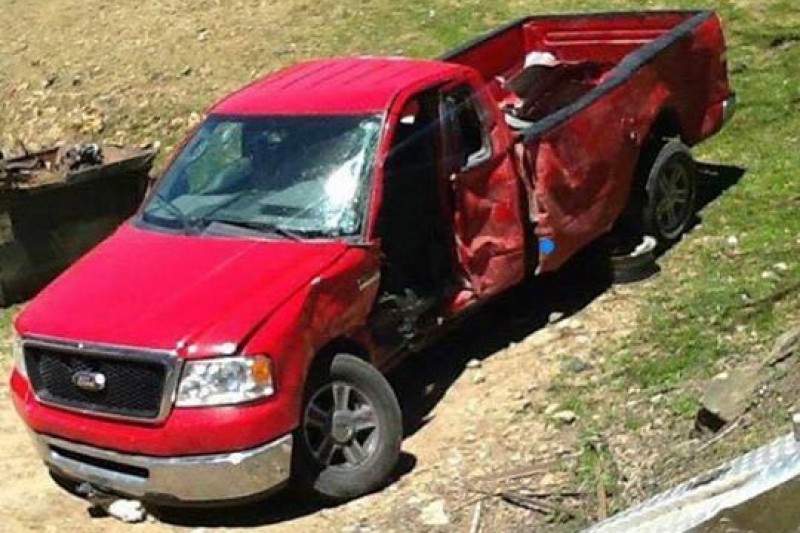 Everything here is business as usual - I have a ton of things on my to-do list to prepare for the
Kansas City Regional Quilt Festive
in June. I have been working on a new quilt, and just got it back from the quilter yesterday. Now it's time to get the binding on and finish up the instructions and get it into print. We took pre-orders for this quilt at our last show in Stover, MO - so if you pre-ordered....it will be there before too long! The name of the quilt will be Gathering Favorites, and it has a ton of my most favorite fabrics in it. If you want to see a sneak peek of it, you can go to my
Instagram page
.
I'm excited to be going to Market in Minneapolis next week, and look forward to seeing lots of old and new friends. Hope to see some of you there!!
Have a great weekend! And don't forget - please
help Tara out if you can
!